New and inspiring decors from Trespa®
Trespa has expanded the Meteon® portfolio with 4 new colours; 2 Uni Colours, 1 Wood and 1 Lumen; L3673 Olive Green, NW31 Western Red Cedar, A1225 Motion red, A3141 Zinc Grey.
Within the unique Lumen range, Olive Green is brand new. The inspiration for this Olive Green was found in Tuscany, where the olive orchards breathe a rich green colour of olives ready for harvest.
The Trespa® Meteon® Lumen collection is designed in such a way that it allows architects to add a certain feeling of movement, depth, tone, and liveliness to their projects. All with the goal to create memorable façades that play with light, from extreme matt to sparkling gloss.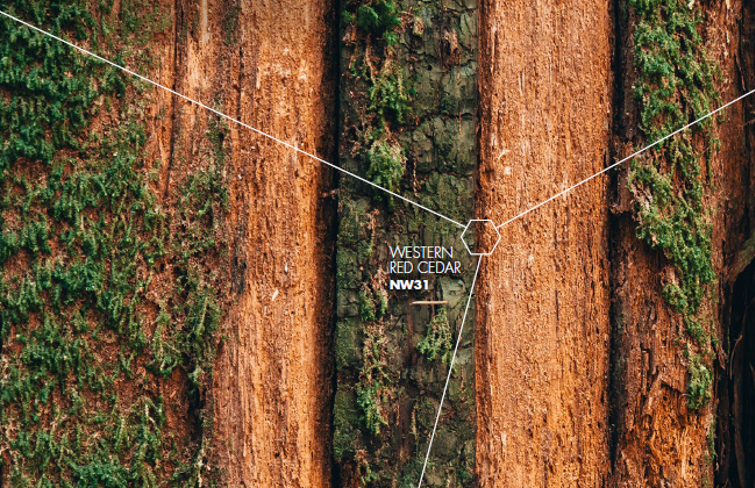 Western Red Cedar is a new addition in the Wood Decors range, inspired by the scenery and landscape of the Pacific Northwest, known for its stunning, reddish brown forest. Here, Thuja Plicata is among the most widespread of trees, giving this area its remarkable character. The wood from these evergreen coniferous trees is warm and strong, and known for its beautiful texture and even wood grain, which interacts beautifully with light. Whether hiking through the lush forests and mountainsides or forested swamps and streambanks, the Thuja Plicata – also known as western red cedar – is always breath-taking, filling the area with a warm,
colourful atmosphere. That same warmth, with its light-interacting features, is now captured in this
new wood decor. 
With the two new plain colours, Motion Red and Zinc Grey, added to the Trespa® Meteon® Uni Colours collection, you have an even better colour palette to play with, creating new dimensions and a new level of attractiveness for your project. The decors featured in the Trespa® Meteon® Uni Colours collection bring endless opportunities, all with long-lasting colours to select and combine. They help you realise façades that fit perfectly into everyday life, captured in colour. 
Order your free samples of the new decors today!
Order samples