In the picturesque city of Bree, Belgium, a historic villa and its lush garden provided the perfect backdrop for a contemporary senior housing complex. As the project unfolded, one of the key requirements was clear: the exterior facade needed to evoke a sense of holiday bliss for the residents.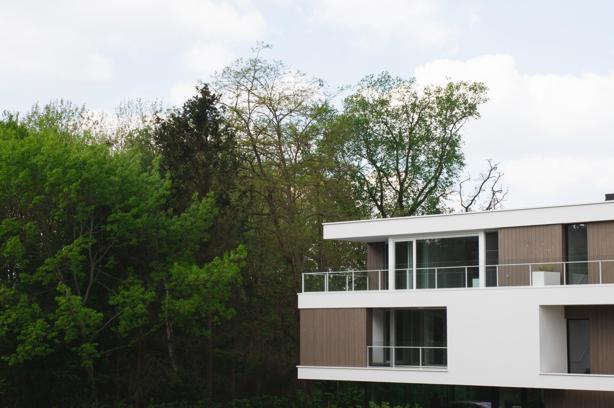 Choosing the Perfect Facade: A Delicate Balance
Architect Thomas Roex, from Contour Architecten, was tasked with striking the delicate balance between preserving the villa's heritage and introducing modernity. One of the standout elements of this transformation was the choice of facade materials. The aim was to avoid gloomy hues and colors, ensuring that the exterior radiated warmth and openness.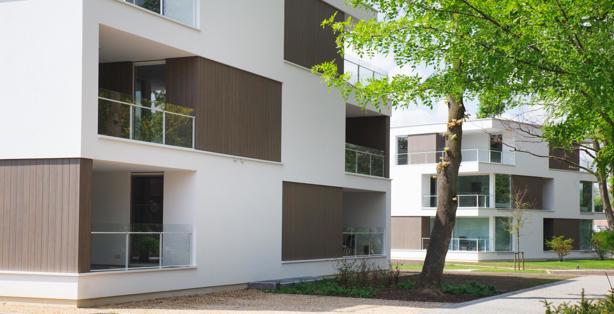 Pura® NFC: A Timeless Cladding Solution
To achieve this vision, Thomas Roex turned to Pura® NFC by Trespa cladding, PU17 Aged Ash decor. This choice was instrumental in giving the building its pleasant, open, and airy look. The white plasterwork on the facade subtly contrasted with the Pura® NFC cladding around the balconies, creating a harmonious blend of modernity and historic charm.
Creating a Holiday Ambiance
The use of Pura® NFC cladding not only met the aesthetic requirements but also contributed to the project's success in creating a holiday-like atmosphere for the senior residents. It's a testament to how carefully chosen cladding materials can transform an exterior, making it an integral part of the living experience.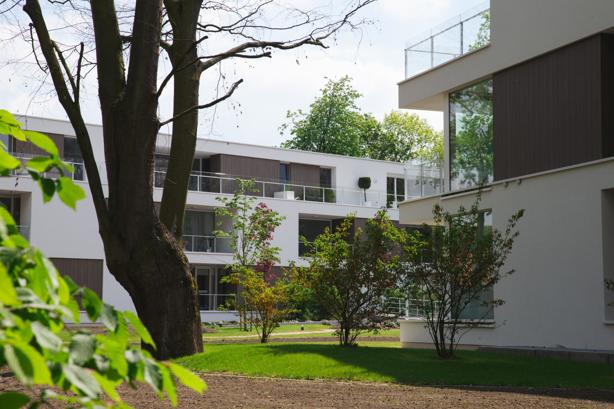 A Collaboration of Visionaries
This project was made possible through the collaboration of visionaries. Architect Thomas Roex of Contour Architecten brought his expertise to the table, while FTP Dakwerken handled the installation, ensuring the cladding was flawlessly integrated into the villa's exterior. The system chosen for this transformation was flush sidings, offering a seamless and refined look.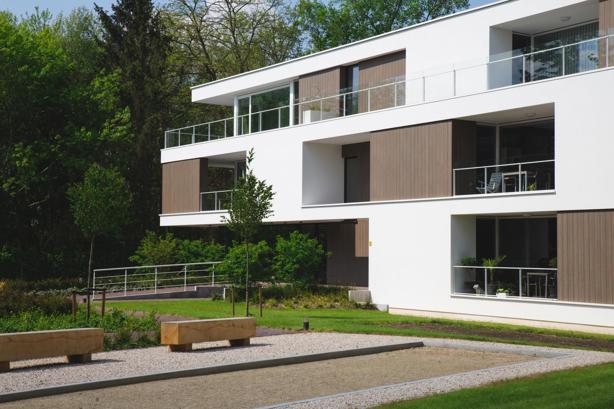 Elevating Senior Living with Pura® NFC Cladding
In 2017, the senior service apartments in Bree, Belgium, unveiled a facade that not only embraced the past but also looked towards the future. Pura® NFC by Trespa played a pivotal role in achieving this transformation, showcasing the potential of modern exterior materials in creating timeless and inviting living spaces.
Stay tuned for more inspiring stories of architectural innovation and exterior design with Pura® NFC.