The four buildings are composed of two main blocks, a lower one—more solid and heavy—and a lighter upper one.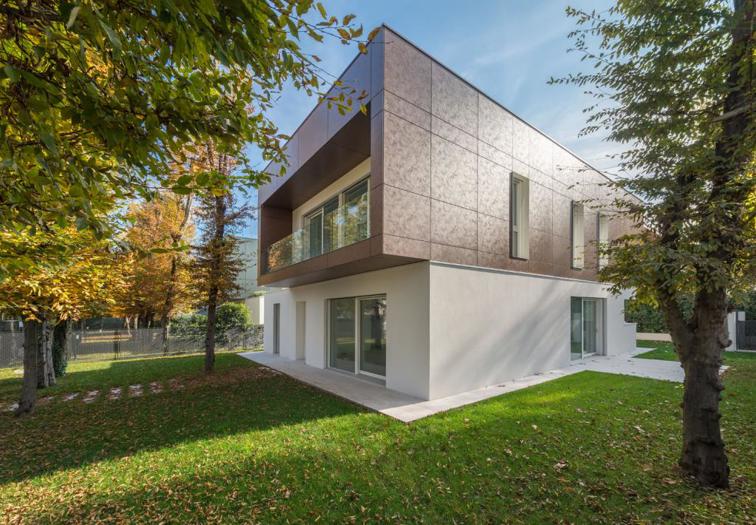 Th­is light look is given by the reflecting properties of the Trespa® Meteon® cladding panels, in particular the Naturals Hardened Brown and Metallics Malachite Green, Aluminium Grey and Graphite Grey decors that were installed. Each of them reflects the light in a different way during the day, creating a special relationship between the home and the trees, the sky, the leaves and the sunlight.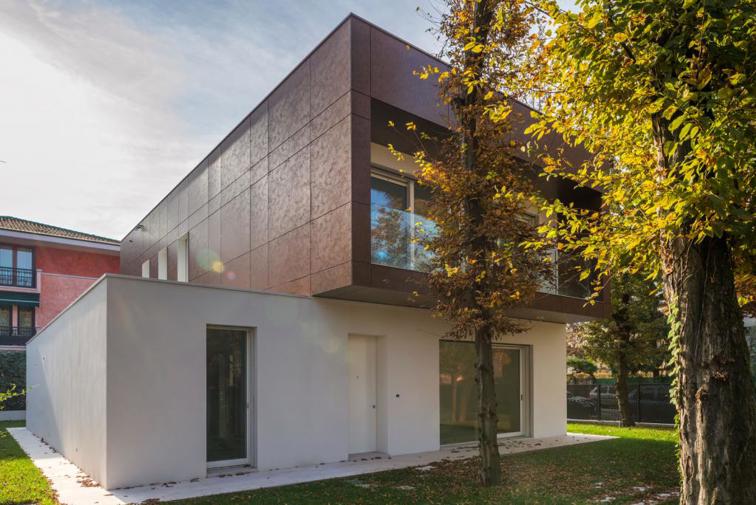 The strong relationship between the buildings and the natural landscape is emphasized by the architectural choices related to the life in the houses themselves: all four homes have big windows facing the park.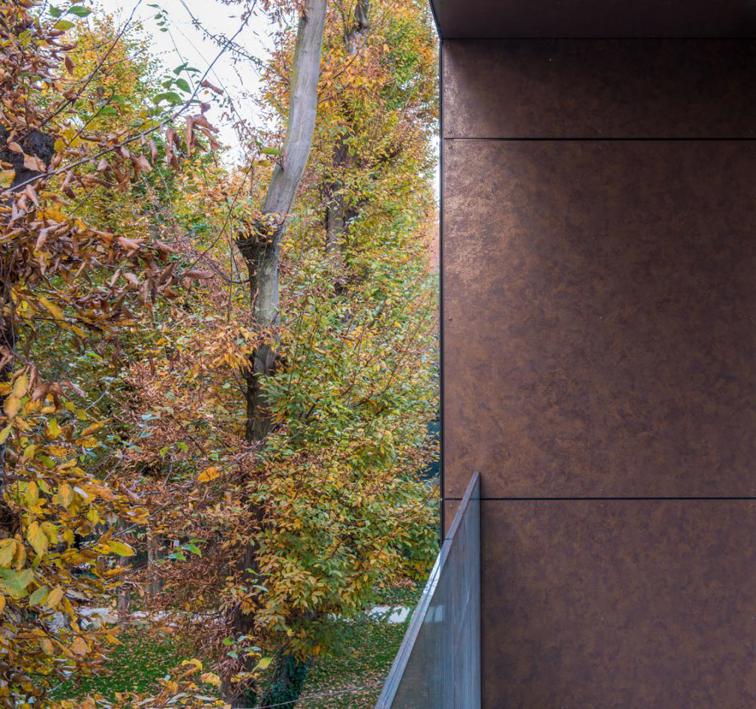 "What I needed were houses that could fit and 'talk' with the surrounding environment but that could become unique places to live, as well," says constructor Giorgio Rigo—head of Giorgio Rigo Costruzioni. "By choosing a high-quality product like Trespa® Meteon® cladding panels we could achieve this, and the panels unified and diversified the houses at the same time."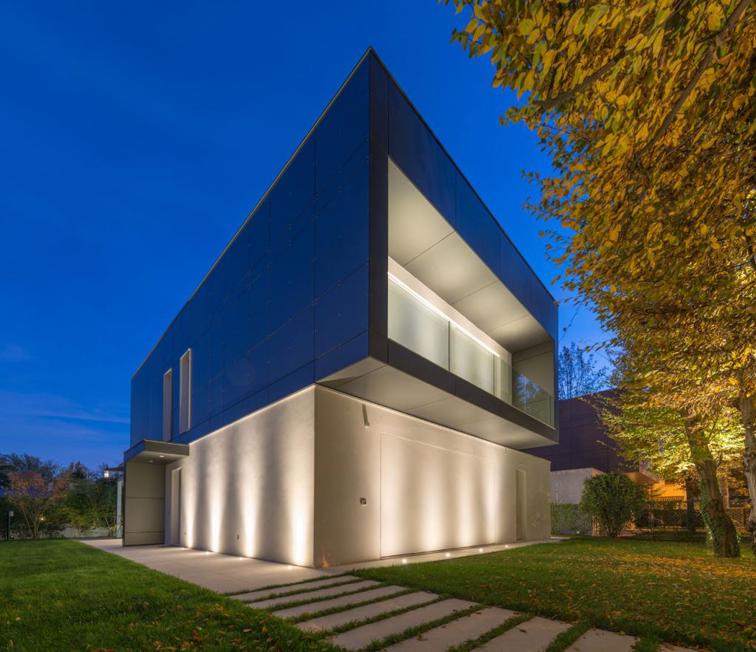 "Apart from the aesthetical effect, we chose Trespa® cladding panels because we wanted to have also the lowest impact on the environment in terms of energy consumption," clarifies architect Rossetti. "­The ventilated façade is a high performance solution to save energy. Moreover, these cladding panels are made of up to 70% natural fibres, they are durable and don't need any particular maintenance." ­