This exterior facade with NW19 Dark Mahogany, designed by Ora Architetti, showcases the remarkable capabilities of Trespa® HPL panels, with a captivating hexagonal pattern inspired by the dynamic world of bees, symbolizing dedication and commitment.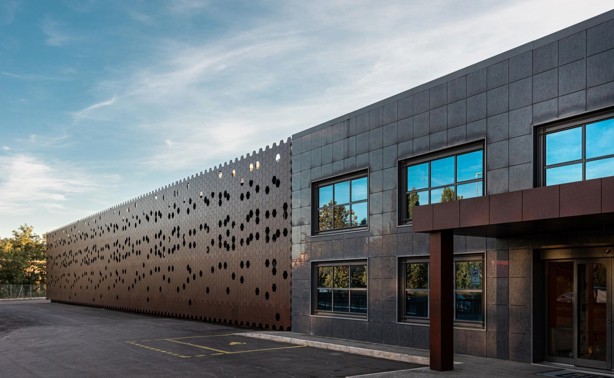 Versatile qualities of cladding
Ora Architetti, experienced in harnessing Trespa® Meteon® versatile qualities, leveraged this material's exceptional attributes, including long-term color stability, minimal maintenance, and effortless cleaning. Their vision demanded a material that could be intricately shaped through complex geometric milling and cutting, making Trespa® Meteon® panels an ideal choice.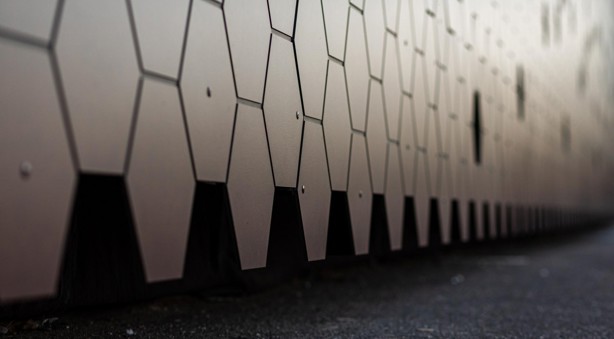 Crafting a unique facade
Architect Filippo Martini and Architect Flavio Bonsignore faced a significant challenge in their design process: creating a seamlessly continuous surface that emanated a captivating, uninterrupted aesthetic. They meticulously crafted individual panels, millwork, and perforations to achieve this desired effect. To further enhance their creation's allure, they employed innovative lighting techniques, resulting in a mesmerizing "hexagonal stars" display at night, making this architectural achievement easily recognizable and unforgettable.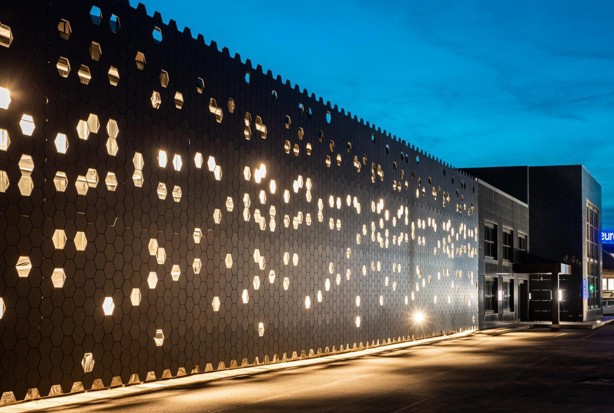 Trespa® Meteon® facade solutions, exemplified by NW19 Dark Mahogany, not only transform architectural exteriors, but also tell a story of dedication, creativity, and the power of visionary design. Explore how this material can elevate your architectural projects and leave a lasting impression on facades and exteriors.