Contemporary and innovative facades
High above the city centre, halfway between the mountains and the sea, there is a building that nobody can fail to notice: 'U Pavayun' proudly showcases the principality's official colours – white and red – in a way uniquely its own. By combining vivid colours inspired by nature with a bold and modern architectural concept, the building maximises the visual impact of its ventilated façades.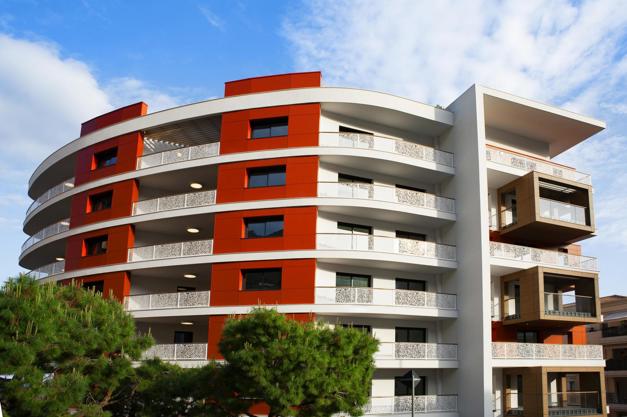 The box-like volumes opening on the Mediterranean Sea and the Principality are a defining feature of the building. The views help remove the boundaries between indoor and outdoor by acting as extensions of the indoor living spaces.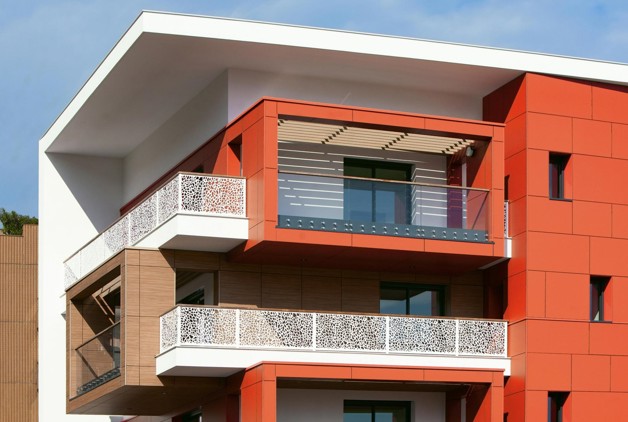 Jean-Michel Ughes, the architect, explains: "I was attracted to Trespa® panels right away, as we were working on a project which is completely at odds with traditional buildings. We wanted to design façades that would set us apart – that would be more contemporary, more innovative, and ultimately more enduring". In addition, the ventilated Trespa® Meteon® façades have been designed to include external thermal insulation: the insulation material is located between the exterior walls and the Trespa® panels.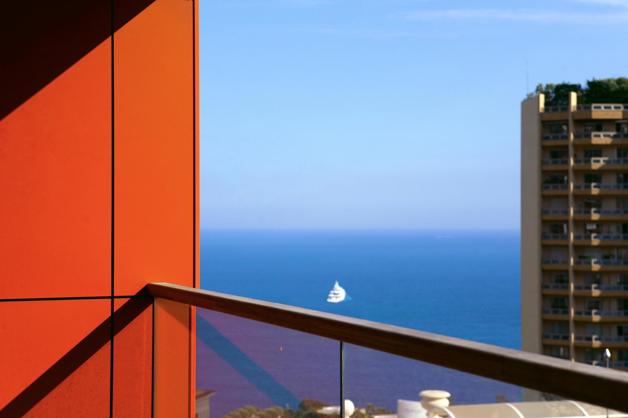 For 'U Pavayun', the architect selected two best-sellers among the wide range of available Trespa® Meteon® finishes. Sienna Brown and French Walnut. The alterning use of each finish on the protruding box-like volumes containing the balconies creates a recurrent pattern that underscores the carefully constructed geometry of the façades.