The warm and inviting Elegant Oak
The third oldest skating club in the United States, The Skating Club of Boston (also known as "The Club") is home to a community of families, athletes, and professionals brought together through skating. Founded in 1912, The Club relocated its world-class training facility in 2020 in Norwood, Massachusetts.
Studio Troika in Boston designed this new Olympic caliber facility. Partner Michael Samra said, "We wanted to make the entrance warm and inviting." Trespa® Meteon® panels in NW02 Elegant Oak in Satin finish were selected.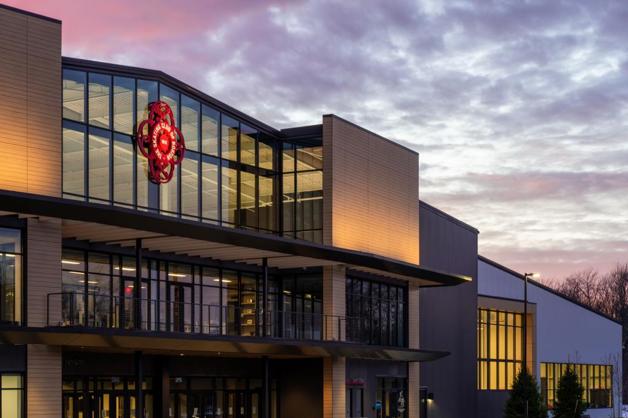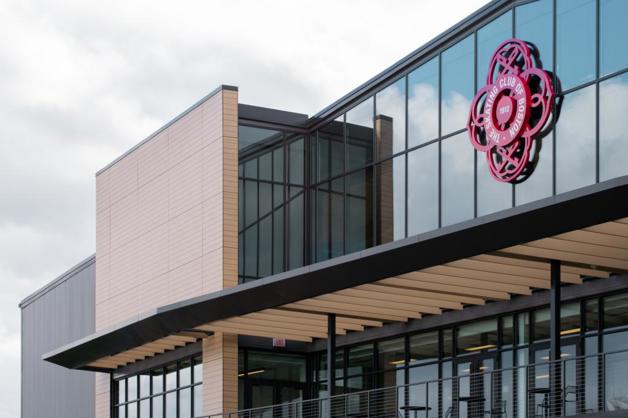 Durable exterior solution 
The Studio Troika team sought an exterior solution that would be both highly durable and low maintenance. Michael shared that they evaluated the total lifecycle cost of materials and knew the Trespa® Meteon® panels would look good year after year. "Knowing the height of the building, there is no one going up that high to maintain it." The panels were face scored, a cost efficient use of materials, to give the look of siding.
"Installation is very precise work and can be unforgiving at times," Michael stated. Studio Troika went with an installer who truly understood the product. The Club plans to call its new Norwood facility home for the next 100 years of skating. The response to the new building has been very favorable, including the warmth that Trespa® Meteon® adds to the entrance for visitors.