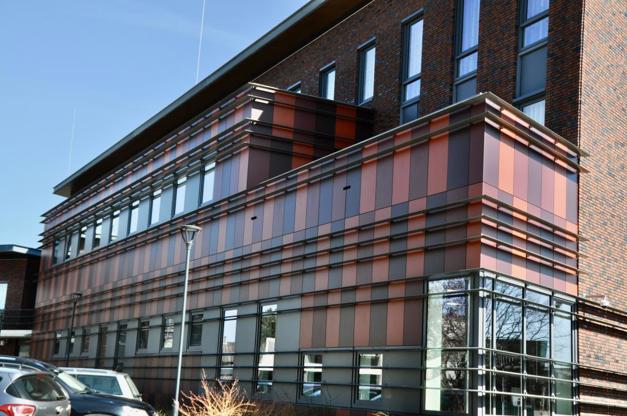 Colour on facades can tell a story,
play with contours and volumes, break up surfaces, create captivating rhythms or simply make a building more attractive. Care Center St. Martinus in Weert shows the endless design possibilities you have with Trespa® Meteon®.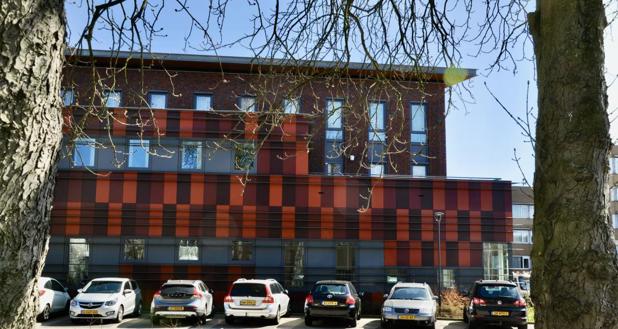 The façade of the St. Martinus care centre in Weert, the Netherlands, has been completely renovated in 2019. For the front façade, three Uni Colours decors were installed.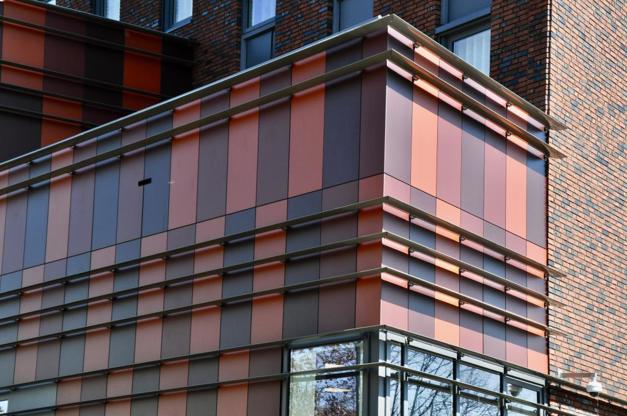 A Trespa® Meteon® Wood Decor was installed on the back of the building. On both sides, door frames, several windows and awnings were invisibly integrated.